Deceuninck


Profil okienny Deceuninck Osmose
System okienny Deceuninck (Tisser) Osmose stworzony zostal z myślą o osobach, dla których ważne jest poszanowanie naszego naturalnego środowiska oraz troska oprzyszłe pokolenia.
Osmose to system profili stworzony bez kompromisów w zakresie oszczędzania energii; jest innowacyjny i w pełni ekologiczny (może być poddany recyklingowi).Unikalna budowa oraz wyjątkowa jakość gwarantuje wieloletni komfort użytkowania.
Dzięki możliwościom zastosowania potrójnych szyb zespolonych, okna wykonane na tym profilu mogą być z powodzeniem wykorzystywane w budownictwie pasywnym.
Osmose to energooszczędny system najwyższej klasy o głębokości zabudowy 84mm.
Deceuninck (Tisser) Osmose to:
doskonałe parametry termoizolacyjne,
możliwe uzyskanie standardu budownictwa pasywnego,
bardzo duża oszczędność energii,
najwyższa jakość i trwałość,
kompleksowa ochrona i najwyższy stopień bezpieczeństwa,
szeroka gama wzorów i kolorów
dostępne nakładki aluminiowe z możliwością lakierowania,
możliwość zastosowania technologii wklejania szyb,
system kompatybilny z systemami drzwiowymi oraz roletowymi.
Maksymalna izolacja dla maksymalnej oszczędności energii
Ponieważ efektywne oszczędzanie energii jest jednym z najważniejszych wyzwań naszych czasów, przywiązujemy ogromną wagę do innowacyjnej termoizolacji. System Osmose o głębokości zabudowy 84 mm, wyposażony w standardowe stalowe wzmocnienia, może bez dodatkowych elementów izolacyjnych, osiągnąć doskonałe parametry, które pozwalają na jego wykorzystanie w budownictwie pasywnym.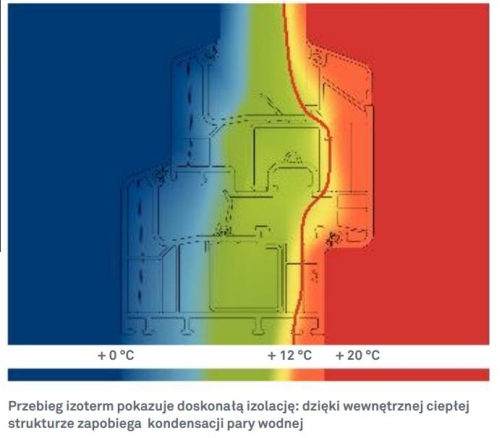 Kontakt


Maro Maciej Wróbel
04-858 Warszawa, ul. Patriotów 237
kom. 730 630 630
tel. 22 615 68 27
tel. 22 615 40 40
O nas  I  Okna  I  Drzwi  I  Żaluzje  I  Rolety  I  Markizy  I  Parapety  I  Kontakt